Only a couple of days left. Get Alice's "The High Converting Email Writing Masterclass" ecourse with full private label rights so you can put these ideas to use. Just do it quickly because the special offer ends soon.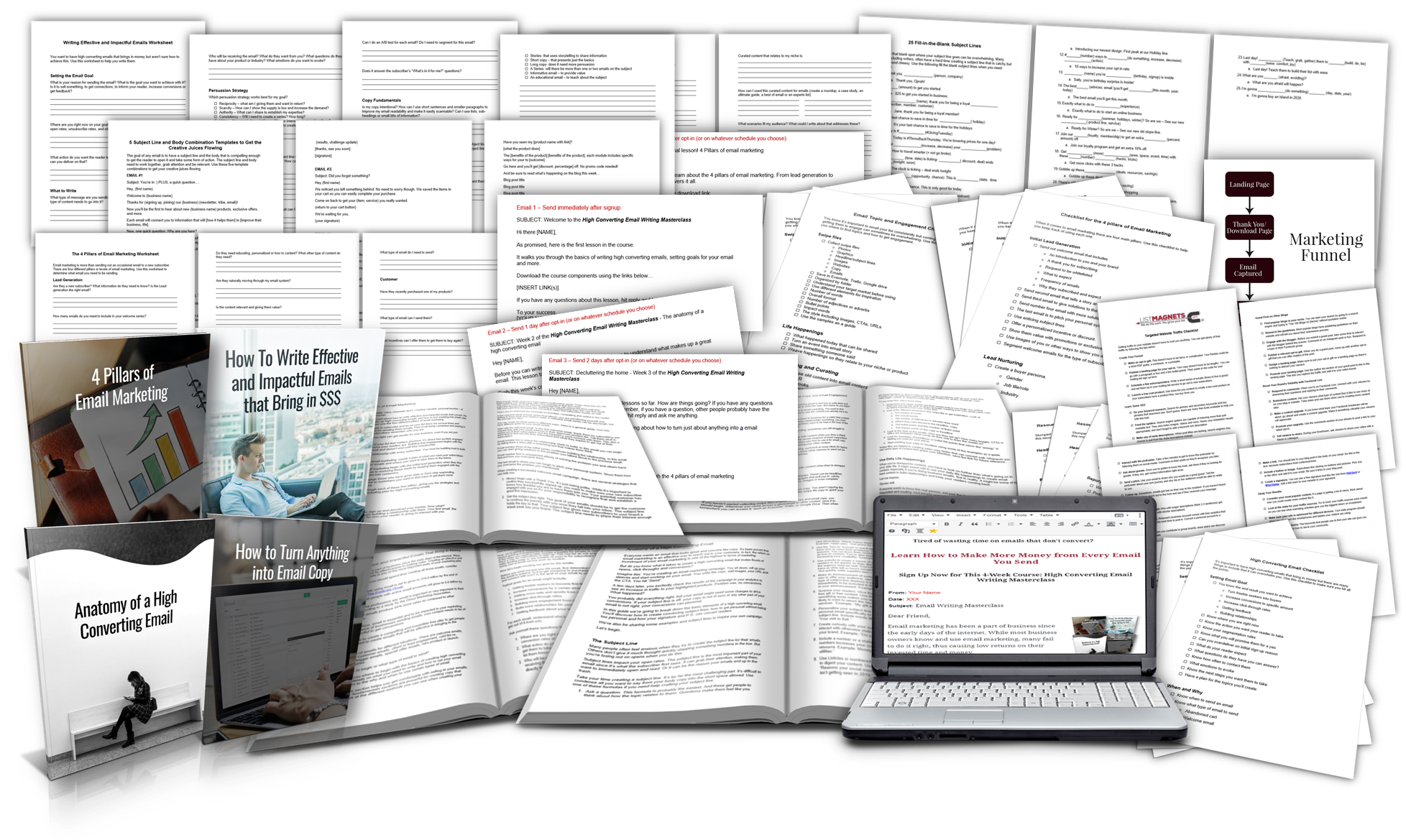 The package comes with everything you need to release a 4-part ecourse on how to write emails that are engaging and will create a high converting email list. Well, here are some ideas about what you can do with these.
• Use it as a high-target lead magnet to grow your list. If you are looking to teach your readers how to make their content go further, you have everything you need here. This ecourse will take them through the steps they need to repurpose their content.
• Turn it into a paid product. There is a ton of great content here… plus you get the worksheets and templates to help your customers take action right away. Easily charge admission for this high value, action-oriented content.
• Break it up into blog posts or other bite-sized content. You have a ton of fodder here for several informative blog post series. You can use the templates and worksheets as opt-in offers or high-value free downloads.
• Add it as a "starter kit" in your membership site. Have a membership site and want to bump up the content value? Add this content as a "starter kit" for your newbie members and they will immediately see the value of their membership.
Just a few ideas to get you going, but now it's your turn to run with them. Go get your "The High Converting Email Writing Masterclass" package here:
Click For High Converting Email Writing Masterclass Ecourse
Just remember, the special offer and price ends soon. Get there quickly to get the BEST deal.